The central address since 1945
About our hotel
The Hotel Derby was built in 1945 by Josef Aufdenblatten Sr. It started out as a tea room. Soon, many guests were enjoying the cosy atmosphere of the main hall and the Derby tea room became the central meeting point. A short time later, several hotel rooms were created in the main building and the Hotel Derby was born.
The hotel is now in the hands of the third generation. The Hotel Derby has also undergone expansions several times since then: More rooms and apartments for guests from all over the world have been created in the Residence Bellevue behind the main building. Your host, Giovanni Zaino, has been working in the business for 30 years. He has always been committed to providing every guest with a unique experience in the heart of Zermatt.
Reconstruction
After a roof fire during renovation work in May 2020, the hotel had to be demolished. With a lot of dedication and passion, it was rebuilt as quickly as possible. The restaurant on the ground floor survived the fire unscathed. So you can enjoy our delicious food in the same hall in which we have been bringing tourists and locals together since 1945. Afterwards, you will spend the night in one of our brand new hotel rooms with access to all the modern comforts you could need. The Hotel Derby adds a modern component to traditional Valais cosiness.
Einblicke
dank freundlicher Unterstützung der Firma Renggli AG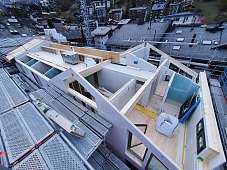 Dachaufbau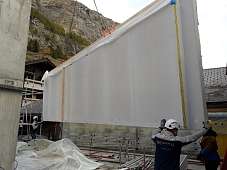 Fliegende Wände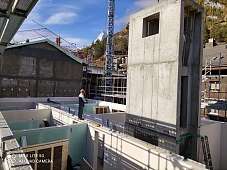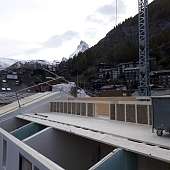 Dachblick mit Matterhorn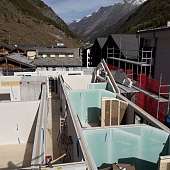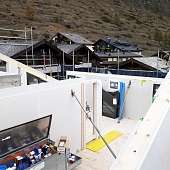 Unsere Mannschaft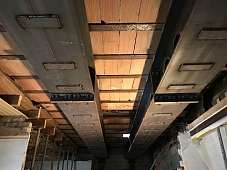 Vorbereitung des EG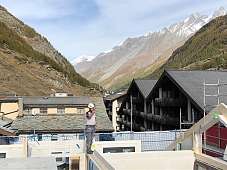 Blick ins Tal